Suprema Access Control Systems
Suprema is the world's leading biometric access control system provider in the market today. They offer a wide ranging product line that can satisfy any biometric security solution imaginable. At the core of Suprema's state of the art devices is an industry leading fingerprint algorithm technology. A fingerprint access control solution is only as good as the biometric ingenuity that goes into the system. Suprema has tested its fingerprint algorithm design against the best in the world and has come out on top. Suprema's fingerprint scanning system was proven to be world's most reliable solution by ranking No. 1 in the international Fingerprint Verification Competition (FVC) 3 years in a row!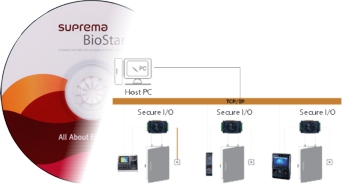 BioStar is Suprema's family of access control and time and attendance applications. For small, simple installations, BioStar Lite offers a server-less, embedded solution for management of up to 10 Suprema devices. While the BioStar RE/SE versions support hundreds of devices with sophisticated functionality and multi leveled management capabilities. No matter how big or how small, the experts at FingerprintDoorLocks.com can design the perfect system for application!
To learn about each software package CLICK HERE


Suprema provides an ever growing list of products that range from simple card readers to units that combine fingerprint & facial recognition for maximum access security. All models are IP based for easy installation and expandability. Since all the units can work together in a network, you have the flexibility to incorporate exactly the technology that is necessary for each secured area.
To see all models, CLICK HERE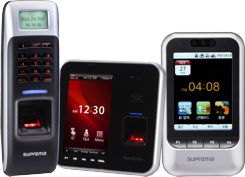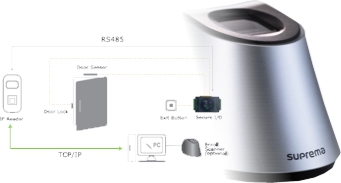 Accessories like the BioMini fingerprint scanner and Secure I/O enhance the security and usability of the Suprema platform. The BioMini gives the ability to enroll fingerprint users from a desktop straight into BioStar RE/SE. The Secure I/O's encrypted communication defend against forced entry.
To see accessories, CLICK HERE


At FingerprintDoorLocks.com we have all the necessary components to complete your access control project. Our experts will work with you to identify exactly what you need to get your system up and running fast!
To learn more about Door Hardware and Options CLICK HERE